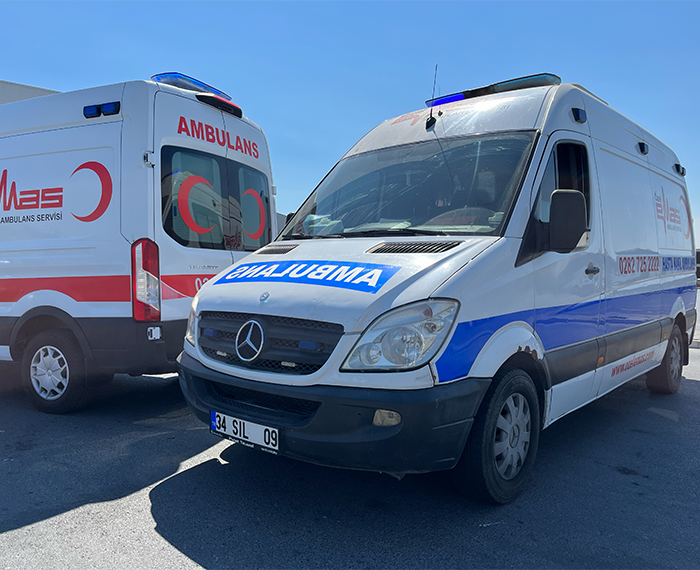 Private Emas Ambulance
Intercity Ambulance
Health and emergency medical services have an importance that transcends geographical boundaries. Especially intercity journeys and patient transfers should be carried out with the best health conditions and professional interventions. At this point Private Emas AmbulanceSince 2019, with its intercity ambulance service, it enables patients to reach their destinations safely and comfortably.
Assurance at Long Distances: Intercity Ambulance Service
As Private Emas Ambulance, we safely transport patients over long distances with intercity ambulance service. We respond to the needs of our patients in the best way possible with our fully equipped ambulance vehicles and experienced healthcare team. Emergency or planned, of all types patient transfer We organize it professionally.
Safe and Comfortable Journeys
In our intercity ambulance service, the safety and comfort of our patients is always our priority. Our modern and well-equipped vehicles minimize the fatigue of long journeys and ensure patient comfort at the highest level. Our experienced medical team provides a safe journey by immediately responding to the medical needs of patients.
Support with Professional Healthcare Team
The reason behind our success in our intercity ambulance service is our expert healthcare team. Our professional staff, who meticulously plans and implements each patient transfer process, intervenes effectively and quickly, even in the face of emergencies. Our experience in the healthcare field helps us perform patient transfers reliably and smoothly.
Reliability and Quality Standards
As Private Emas Ambulance, we stand out with our reliability and high quality standards in the sector. Each intercity patient transportWe offer a reliable journey by minimizing the concerns of patients and their relatives. Patient comfort and safety are at the center of our services.
Leader in Intercity Healthcare
As Private Emas Ambulance, we are the leader in intercity ambulance service. We aim to protect the health of our patients by providing professional health support at every stage of the journey. With our experience and expertise in the sector, we prove that we are the most reliable address for long-distance patient transfers.