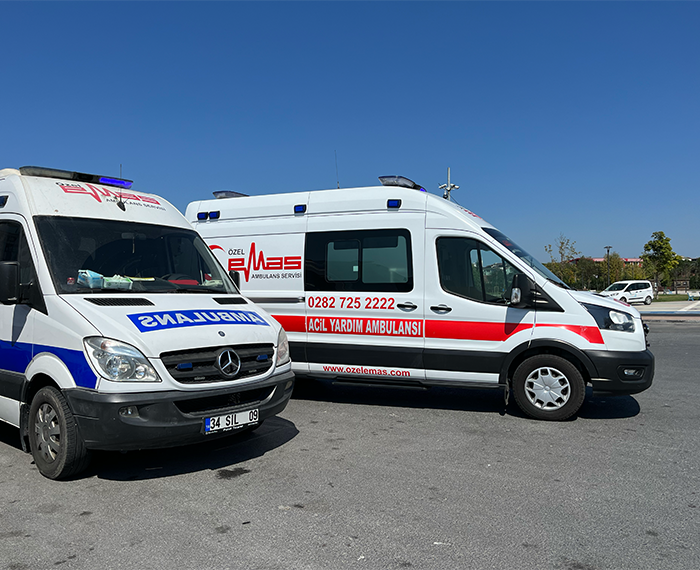 Private Emas Ambulance
Private Ambulance in Organizations
Events and organizations are important times when people come together, have fun and share special moments. However, health and safety factors should always be taken into consideration at these events with large crowds. As Private Emas Ambulance, we have been providing private ambulance service in organizations since 2019, helping you to carry out your activities in a safe and healthy way.
Prioritize Event Safety: Support Your Organizations with Private Emas Ambulance
Private ambulance service in organizationsis important to protect the health of participants and visitors. As Private Emas Ambulance, we offer a fast and effective solution for emergencies and health needs by being with you at every stage of your activities. We support your organizations in terms of safety with our fully equipped ambulance vehicles and experienced medical team.
Suitable Service for Various Organizations
As Private Emas Ambulance, we offer private ambulance services for different types of organizations. We provide fast and effective healthcare services for concerts, festivals, sporting events, fairs, conferences and other crowded events. Unlike patient transport ambulances, our priority is to provide rapid response and emergency support in organizations.
Assured with Professional Team and Experience
As Private Emas Ambulance, we stand out with our professionalism and experience in our private ambulance service in organizations. Our expert staff in the field of health ensures your activities by making quick and accurate interventions for emergencies and health needs. No matter the size of your organization, we are ready at any time.
Special Solutions for Organizational Security
Our private ambulance service for organizations is designed to suit the needs of your event area and participants. Every organization has its own unique requirements and we provide services with this in mind. We strive to provide the best solution according to the size of the event area, the number of participants and the nature of the organization.
Safety and Health are Our Priority
Private Emas Ambulance As, we prioritize safety and health with our private ambulance service in organizations. Being prepared for possible health problems in crowded events makes your organization safer for both participants and organizers. By working with us, you can experience the comfort of organizing your events safely.